Toronto Plumbing & Drain Services
Crystal Drain & Plumbing Technicians are among the best of the best. While we're equipped to handle almost any residential plumbing or commercial need, here are some of the most requested services from our GTA customers. FOR IMMEDIATE 24/7 SERVICES, CALL US AT  647-686-4566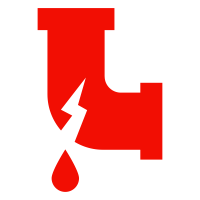 We provide drain repair and replacement services. If excavation is needed, we'll make sure the process is as painless as possible.
Whatever your trechless pipe need to be repaired or replaced, Crystal Drain of Toronto will get the job done using whatever method is best for your situation.
According to Toronto building code, all new constructions need backwater valves installed. Call Crystal Drain & Plumbing to get it done!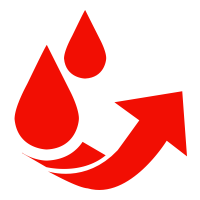 Water entering the basement from the outside? Do not wait until it is a bigger problem. Call Crystal Drain & Plumbing for your immidate quote.
Basement lowering will give your home a complete makeover. However, it is a huge job that will affect the overall structure of your home and you have to do it right.
Your drain cleaning begins with a comprehensive inspection of your plumbing system that allows Crystal Plumbing technicians to provide you with a detailed quote that suits best of your home or business.
Crystal Drain & Plumbing performs the power flushing with chemicals and high water pressure that ensure that the cleaning is thorough.
We understand business cannot afford to waste any time on plumbing system. We provides top-notch commercial plumbing maintenance and solutions.
Here at Crystal Drain & Plumbing, our crew offers everything you would expect from a standard plumber, and much more.
Welcome to Crystal Drain & Plumbing
Serving Toronto and the Greater Toronto/Hamilton Area Crystal Drain & Plumbing is the only call you need to make if your home is experiencing water where water should not be. Whatever the task, large or small, our focus is on service excellence and craftsmanship in both materials and installation. We are committed to prompt, professional and on-time service! For efficiency and quality, go with the local company that's served thousands of happy customers in GTA for more than 10 years.
Called them and told them my problem. They were very helpful on the call and Paul came to my place within a couple of hours. Did a great job at a reasonable price and cleaned up everything afterwards too. Highly recommend!
I had an emergency at mid night. Crytal drain came and solved the issue. He made sure all is good. Very professional and helping attitude . i give the team 5 star.
The crew at Crystal plumbing have always taken care of me and my family very well. I would not hesitate to call them for any plumbing issues. It was great to find such a great company.
Had a bad plumbing issue Saturday, we called Crystals' they came out quickly, they were awesome and professional , the tech was super nice and tidy and fixed our problem right away, there rates are very reasonable also, We would for sure recommend them to all that are having plumbing issues.
I've used Crystal Plumbing for a variety of jobs from backed-up toilets, leaky pipes all the way to replacing my main sewer pipe buried 11 feet down. They are very competent and professional. I can always depend on the job being done well.
The kitchen drain suffers a lot of abuse from everyone in the household, eventually becoming dirty and grimy through time. Sometimes, it can also clog
Read More »
Our Clients Can Rely on Us
Email: info@crystaldrain.ca
108 Berry Road Toronto, ON, M8Y 1W5, Canada